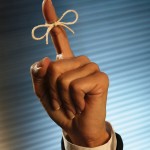 The new year is here. Our first meeting for 2014 is Monday, January 27 at the Construction Technology Lab at Clarke Central High School beginning at 6 PM. The demonstrator for the month is John Moss and his wife Joy. John will be turning "bobbins" that are used by fabric weavers in making tapestries. His turning is to demonstrate the techniques he uses and not to focus so much on the bobbins. He will demonstrate the use of jigs in his turning as well as how to attach the metal cone to the front of the bobbins.
January is the month when dues are due, for lack of a better way to put it. As a reminder, individual dues are $30 per person or $35 for a family membership – a real bargain. You may pay with cash, check or credit card. Please come prepared to pay your dues.
The club executive committee recently met and we are planning big things for 2014, so we hope to see you there.
Justin Reese
Secretary