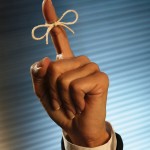 Fellow Woodturners, the next meeting of the Classic City Woodturners is Tuesday, August 7, 2018 at the Lyndon House Arts Center, 293 Hoyt St, Athens. The meeting begins at 6 PM and ends at approximately 8:30 PM. Our demonstrator for the month is Frank Bowers. He will be doing a platter starting with a green piece of wood. He will discuss how to choose the piece from a log, proceed to rough turn the platter from the green wood and let it dry (fast forward), completing the turning after it has dried; then sanding, finishing and removing the foot.
He will also demonstrate the use of carbide tools as part of his tool repertoire as requested by several members.
Remember to bring a guest, something for the raffle and 2018 dues if you haven't yet paid. Individual dues are $30 and $35 for the family. Hope to see you there.