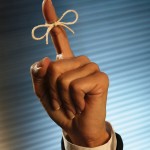 Fellow Woodturners, the next meeting of the CCW is Tuesday, July 6, 2021 beginning at 5:30 PM at the Lyndon House Arts Center, 293 Hoyt St, Athens. The demonstrator is Frank Bowers who will be setting up and turning a bowl starting with a log, Remember to bring a friend and something for the raffle. The following rules are in effect:
Meetings limited to 20 attendees.
All attendees must wear masks.
Seats will be set up for social distancing.
Please note the starting time of 5:30 PM. The meeting must end, clean-up completed and depart NLT 8 PM.