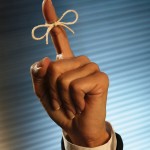 The CCW will meet at 6 PM on Tuesday, March 7, 2017 at the Lyndon House Arts Center, 293 Hoyt St, Athens, GA.
For our March meeting we will have Peggy Schmid as our demonstrator. Peggy may be the first woman demonstrator we have had or at least the first in a while. Peggy's work can be seen at her web site http://www.peggyschmid.com/.
For our evening's demonstration she will be making what she calles her ", "Special Memory Boxes". These small lidded boxes were inspired by oriental bamboo rice boxes. They are 3 to 4 inches tall and made from 2″ square stock. Each side has an original woodburned scene and each box is signed and numbered.
When you go to her site click on the link "More", then "helping my sister" and you will read about Peggy's devotion to helping her sister fight a very serious medical condition by making and selling these unique boxes.
Remember to invite and bring a friend and bring some wood for our raffle. If you haven't paid dues for 2017 yet, remember to bring them also.