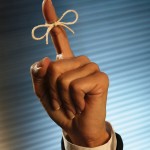 For our September 2017 meeting Bill Lynch is our demonstrator. Bill has not demonstrated for our club before so this will be his first time.
For the evening Bill will be turning a Twisted Candle Stand using multi axis turning. He has presented this demonstration to the Gwinnett Woodworkers turning group. We have had several demonstrators in the past demo multi axis turning but no one to date has used this technique to turn a candle stick. Should be a great demonstration and offer something for the beginners and well-seasoned turners.
Bill is active in various woodturning clubs and has taught at Eagle Ranch, which is a program for troubled kids. Bill has demonstrated for the Barnsville Club. You can find him on You Tube where he is featured in various presentations.
We are very fortunate to have Bill and we need to make a good first impression by having a good turnout. Summer is over, kids are back to school and as we prepare for the upcoming football and holiday season, we can get back in the "groove" of things by attending this September meeting and welcoming Bill to our club.
Remember to invite and bring a friend and also bring some wood or other material for our raffle!
One Response to "September 2017 CCW Reminder"